Our Materials
At Projext, we are constantly seeking, evolving, and challenging new ideas and materials to develop products.
Popcorn Technology
Are you ready for all-day comfort? The midsole and rubber outsole of the shoes are made with Popcorn Technology ™, our unique dual-density technology that's ultra-flexible and molds to your every move.

It is a revolutionary cushioning system that is super lightweight, which provides the highest energy return when you are running or walking. Thanks to the biodegradable EVA material used, the shock absorption performance is three times more superior than regular rubber. Unlike the average rubber outsole, our high-elastic EVA pad targets two main pressure points on the soles. This conforms and adds cushion to your entire foot for lasting comfort throughout the day.
Our Popcorn Technology™ also incorporates natural rubber that provides superior durability and exceptional traction. You will be confident on every step that you take.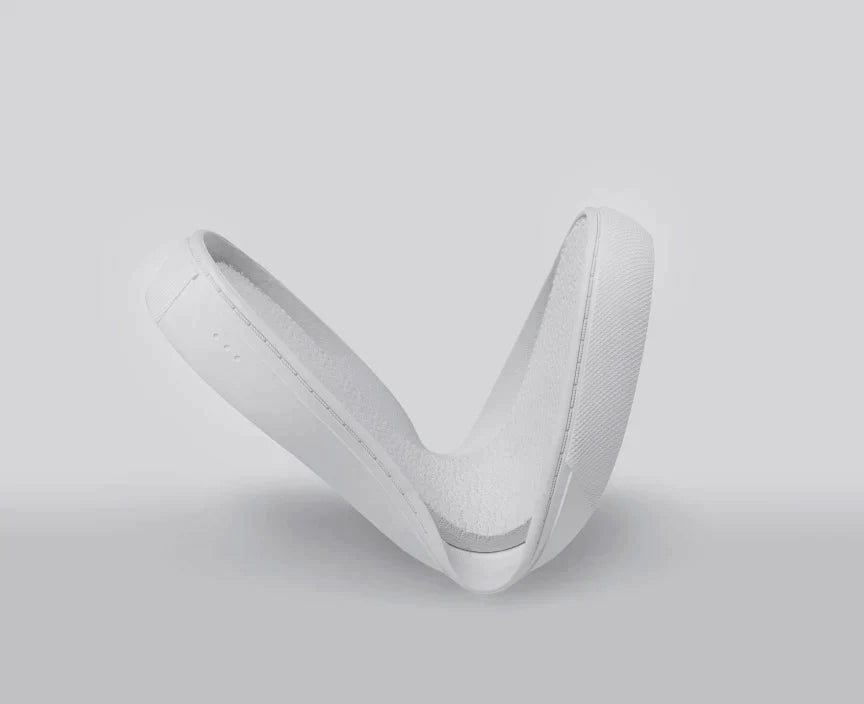 Popcorn Technology™ elastic cushioning
Superior shock absorption performance
Other Materials
Given by nature, renewed by nature