Our Story
Projext is born out of our passion to redefine what it means to be the new classic wardrobe staple - a minimalist brand that's essential, functional, versatile, and designed for all-day comfort. Consisting of a group of fashion industry experts, international designers, engineers, and creators, we are inspired to develop products that derive from thinking outside of the box.

Thoughtfully designed in Japan, our collection carries on the spirit of the Shokunin or Japanese artisan. The connotation of the word Shokunin is a journey toward perfection. That is what Projext possesses in mind when redefining the classics.

"Projext" is the combination of "Project" and "Next", manifesting the vision that we are constantly seeking, evolving, and challenging new ideas to develop products that invigorate our lives.

At Projext & Co, we want to go beyond slow fashion and push the boundaries of mindful manufacturing, natural materials, and the latest technology to create ever-lasting products that transcends through time.
Projext is
Project & Next
The 2020 global pandemic has struck all of us to reflect, recharge, and re-evaluate what really matters. It got us thinking about stepping up in our measures to not only keep our planet healthy, but also inspired us to rethink about the type of products and lifestyle we want to present for the world to experience.

Every new project that Projext brings will be innovative, sustaining, and inspiring.

Embrace the timelessness of Projext's next design!

Sustainability
As a strong believer in slow fashion, we value quality over quantity. Every item that we design uses only quality natural materials that last over time and impact the environment the least.

Please see our materials in details for further information on sustainability.

Our packaging is also made from sustainable materials that are strong enough for any shipping journey.

Supply Chain
We are committed to sustainable sourcing. Social, ethical, and environmental performance are the factors that we evaluate in the process of selecting the right suppliers. We believe the goal of sustainable sourcing is to build strong, long-term relationships with suppliers. Only by working with the suppliers that share the same vision, we will be able to make a change to the environment and the future.
1. Fair Working Hours & Wages
We ensure that our factory workers are compensated fairly and adhered to a manageable work week to ensure a healthy work/ life balance.
2. Our Code of Conduct
We care deeply about choosing partners that share our sustainability mission. Our Code of Conduct reflects these core values as a brand. For details, click here.
3. Our Traceability
Tier-1 Suppliers We have 100% Traceability into our Manufacturer.
Tier-2 Suppliers We have 90% Traceability into our Raw Material Processors, Mills, Knitting, Packaging, Outsole Factory and Components in General.
Tier-3 Suppliers We have 30% Traceability into our Yarns, Polymers and Chips.

Our Giveback
Do you know there are roughly 23 billion pairs of shoes are produced each year? Thanks to fast fashion, sneakers alone generate 313 million metric tons of carbon dioxide every year.

The core mission of Projext is to combat fast fashion as it is the 2nd largest polluting industry. The first step that we will take is to be carbon neutral. The first environmental project that we are doing is to work with NPOs such as Tree-Nation to plant trees on degraded land, restoring the native habitats.

For every pair of shoes or piece of product that we sold, Projext will plant for two trees to give back to the environment.
Find out more about our materials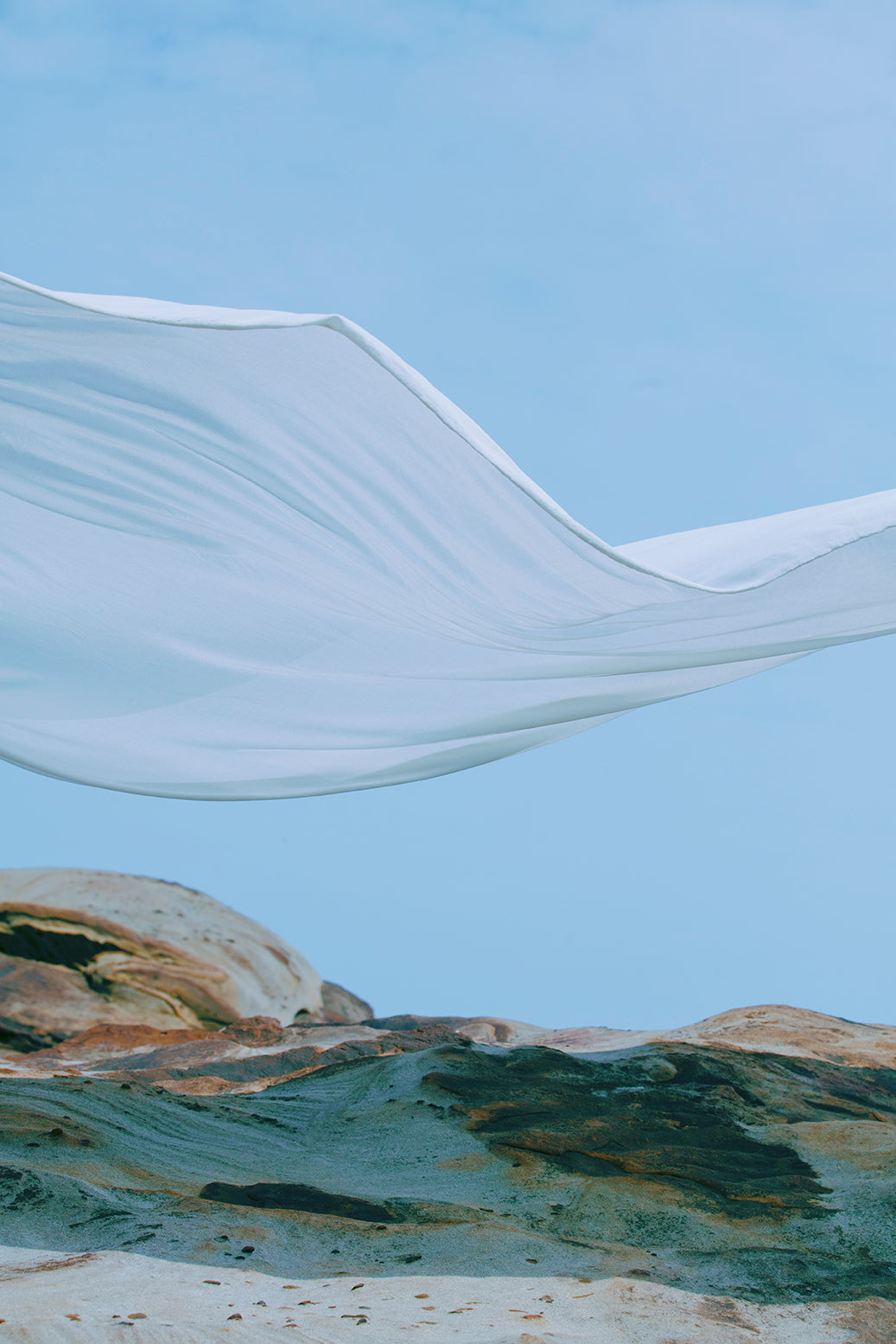 Find out more about our materials