Minimalistic Aesthetics + Subtle Sophistication
Unnecessary designs are stripped away and replaced with minimal leather details, adding a touch of sophistication to redefine the casualty of traditional slides.
Water Resistant Leather
Crafted with the same high-quality "Prime Fiber Leather" as Scooter One, these slippers feature a thicker sole design that provides excellent cushioning and resists dirt and water.
Breathable Lining
The lining is comfortable, durable, anti-bacterial, and odor-resistant, providing a barefoot-like sensation.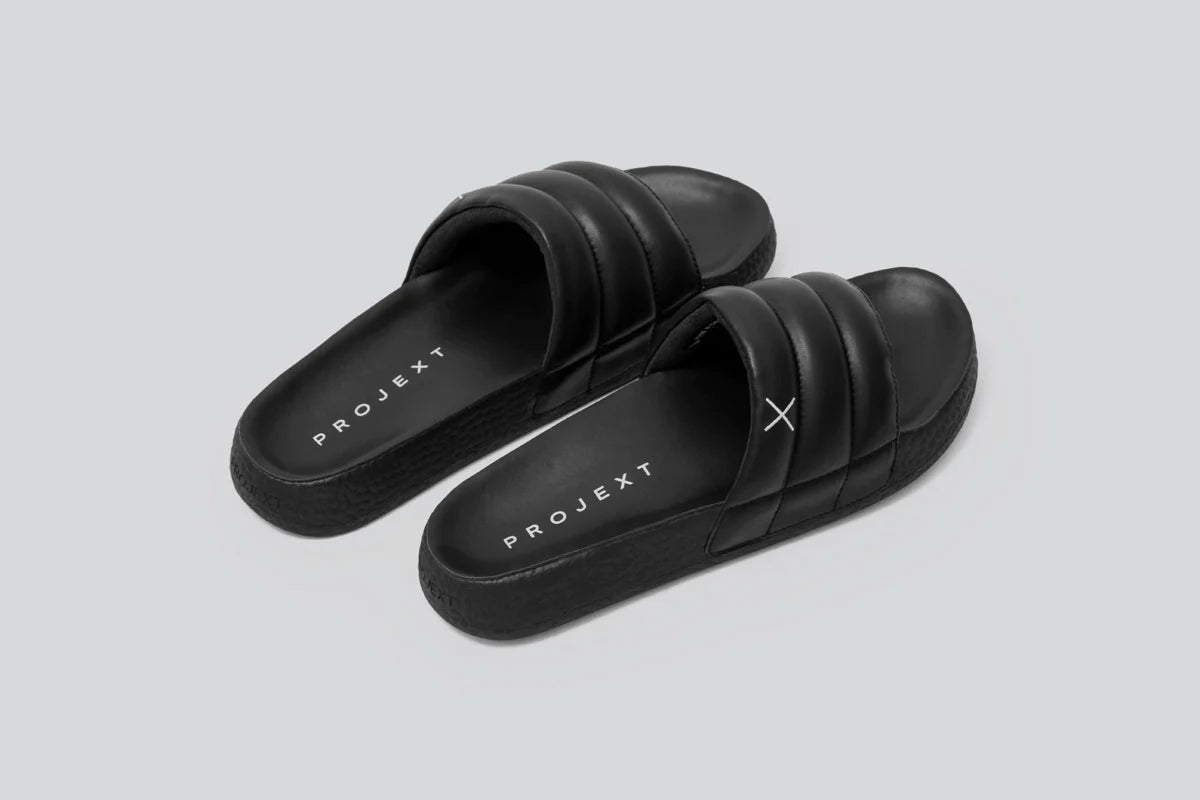 Subtle Sophistication Design
An essential statement piece to showcase leather with intricate design details.
Bulky and High Resilient
Popcorn Technology's revolutionary foot support tech provides stability to wear slides like never before.